KMF $0.075 monthly dividend
Ex-Date is Jan 15, 2020. Record Date is Jan 16, 2020. Payment Date is Jan 31, 2020.
Today KMF went ex-dividend and the record date is tomorrow January 16th. If you want to understand what these dates are and why they matter, you can read about it here.
Below is the KMF dividend schedule from their website: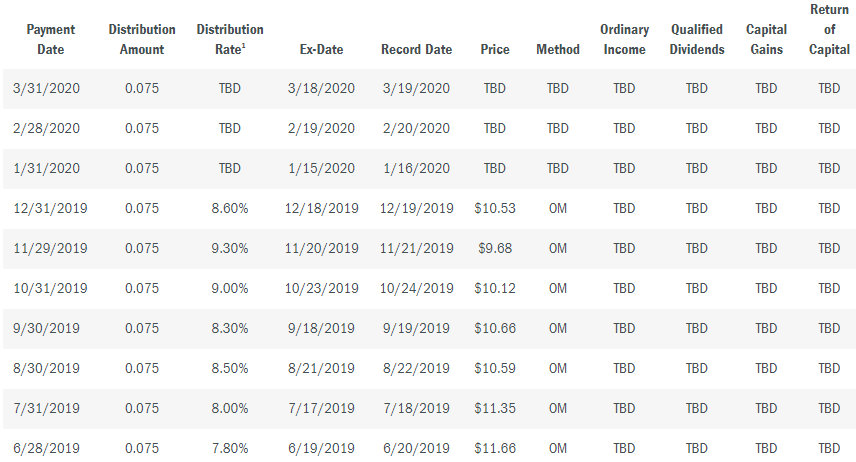 Shareholders are scheduled to receive the dividend on January 31st.