Individual bonds or bond funds?
the pros and cons
One of the most common questions we receive is whether it is better to own individual bonds or to own bond funds. In most cases, we prefer no-load bond funds. However, there are a few scenarios were we recommend owning individual bonds.
The bottom line: If portfolio value fluctuations bother you, owning a date-certain laddered portfolio of individual bonds may better suit you.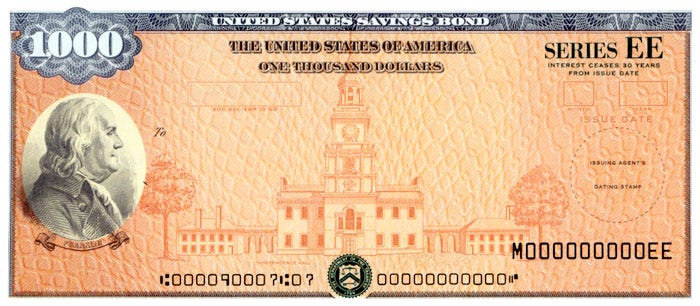 These are the primary benefits to owning no-load bond funds:
broad diversification

daily liquidity

low expenses

no prepayment risk

less time required managing the portfolio

professional management
And these are some of the drawbacks to owning bond funds:
price volatility —> bond funds can go down in value

income distributions can fluctuate
If you would like to own individual bonds, it is easy to build and manage a date-certain portfolio of income securities. The U.S. Treasury offers the TreasuryDirect system so that individuals can have their own account with the U.S. Treasury to buy and manage a portfolio of Treasury bills, notes, bonds, TIPS, and savings bonds.
In addition to U.S. Treasuries, individual investors can manage a CD ladder themselves. We recommend that you limit individual CD purchases to within the FDIC insurance amount. As of January 2020 "FDIC deposit insurance covers the depositors of a failed FDIC-insured depository institution dollar-for-dollar, principal plus any interest accrued or due to the depositor, through the date of default, up to at least $250,000."
In the case of municipal bonds, it is a bit more challenging to construct and manage a portfolio. Generally, you will need to have at least $250,000 in order to construct a portfolio of municipal bonds. We recommend limiting your municipal bond purchases to new offerings in the primary market. The municipal bond secondary market is well known for hidden, expensive fees. Several states are making it easier for individual investors to access the information needed to purchase new offerings of the state's municipal debt. Upcoming sales information can be found at BuyCaliforniaBonds.com, MassBondHolder.com, IowaBonds.com, WisconsinBonds.com, VirginiaBonds.com, etc.
We do not recommend individual investors purchase corporate bonds or mortgage bonds directly. The costs are high and the lack of diversification make this approach unattractive. In our view, no-load bond funds are the best way for individuals to own mortgage bonds and corporate bonds.
If you want additional information on this topic, Vanguard Research explains in depth the trade-offs between owning individual bonds versus bond funds. Fidelity offers a quick comparison between the two options.
Whether your prefer to own no-load bond funds or build a laddered portfolio of individual bonds, our monthly Brinker Fixed Income Advisor investment letter provides you with all the information you need to construct and manage your income portfolio. Each edition includes: upcoming U.S. Treasury auctions, the highest CD rates available nationwide, upcoming municipal bond offerings, and much more.
If this article was helpful, please share it with someone.